Hotels with Jacuzzi in room Connecticut
When looking for a great getaway in Connecticut, consider booking a hotel with a Jacuzzi in room. Hotels with Jacuzzi in rooms offer a relaxing and unforgetable experience, perfect for couples or small groups. Some of the best hotels in Connecticut with Jacuzzi in rooms offer unique facilities, such as a pool or spa center. Whether you are looking for a quiet inn or a luxury property, a Jacuzzi in room is sure to make your stay memorable.
Best Hotels with Jacuzzi and Hot Tub in Room in Connecticut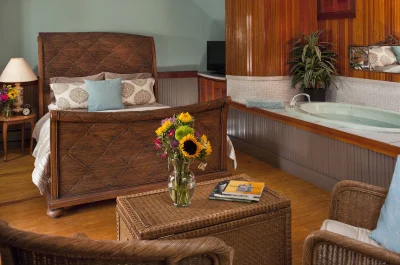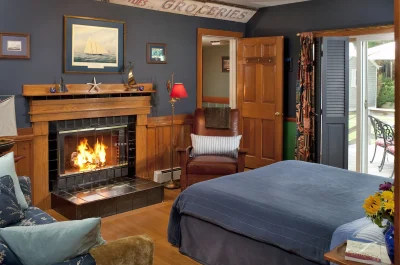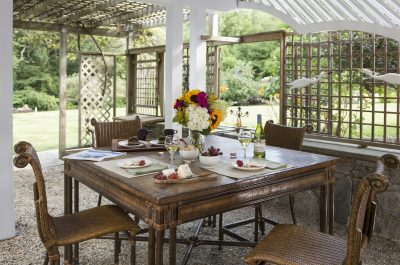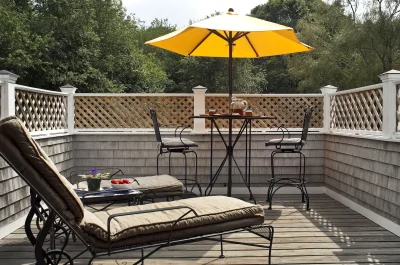 780 Lantern Hill Road, Ledyard, CT
Abbey's Lantern Hill Inn is located near Mystic and offers comfortable rooms with Jacuzzi tubs, flat-screen TVs, and free Wi-Fi. The inn features a garden with hammocks, outdoor entertainment area with barbecue facilities, fire pit, and hiking trails, including a path to scenic Lantern Hill. Guests can enjoy a hearty organic breakfast and snacks, tea, and soda throughout the day. Foxwoods Casino is 1 mile away, and Mohegan Sun Casino is 11 miles away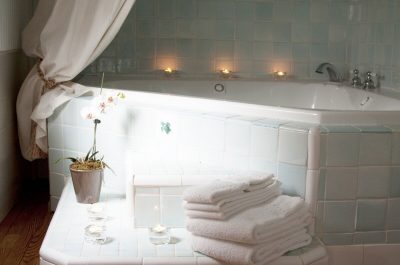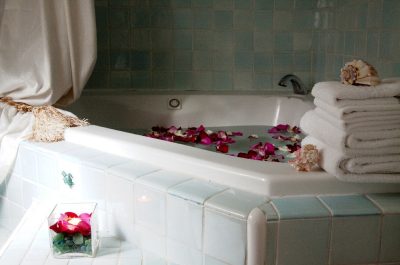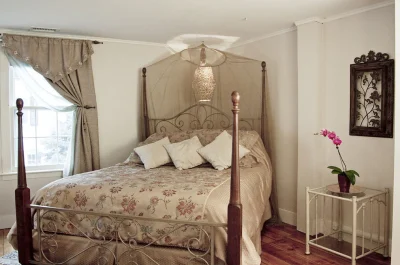 818 Boston Post Road, Madison, CT
Scranton Seahorse Inn in Madison, Connecticut offers free bike rentals, a coffee room with snacks and drinks, and free WiFi. Each room has a cable TV, DVD player, air conditioning, en suite bathroom, and hot tub. The property offers a DVD library, terrace, and cooking classes. The beach and country club are nearby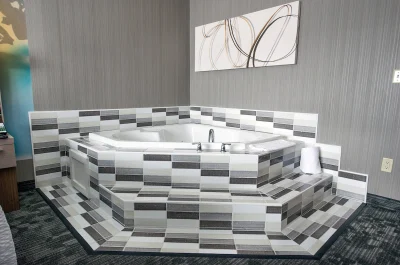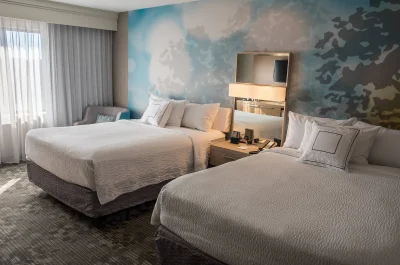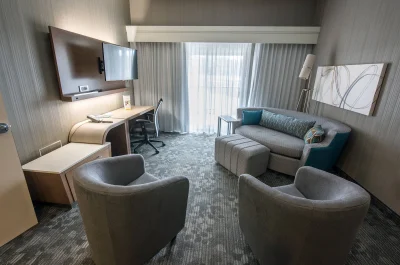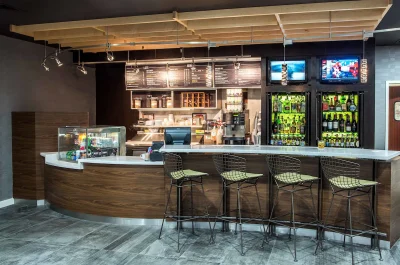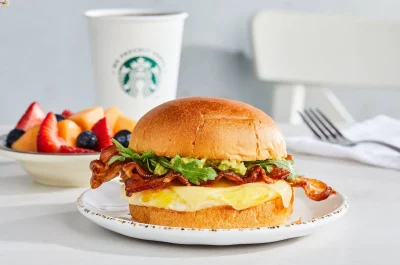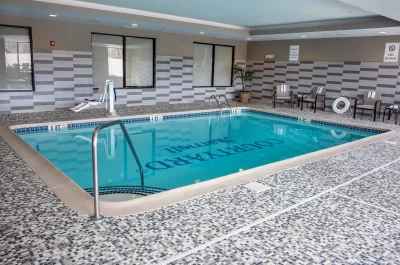 Courtyard by Marriott Norwich
181 W Town St, Norwich, CT
hotel is 4 miles from downtown Norwich and close to Bean Hill Historic District. It has a gym, indoor pool, business center, and offers free Wi-Fi, coffee, and newspapers. The hotel's Bistro serves breakfast and dinner, and the bar is open in the evening. Rooms include a coffee maker, ironing facilities, work desk, flat-screen TV, and a Jacuzzi tub. The Slater Memorial Museum is 2 miles away, and Mohegan Sun Casino is a 9-mile drive
Full list of Connecticut Hotels with Hot Tub in Room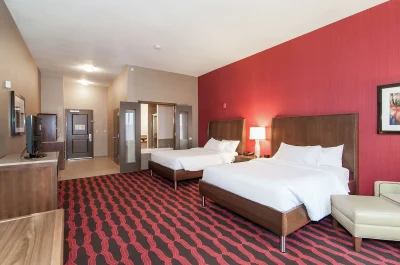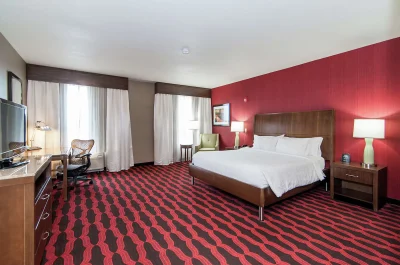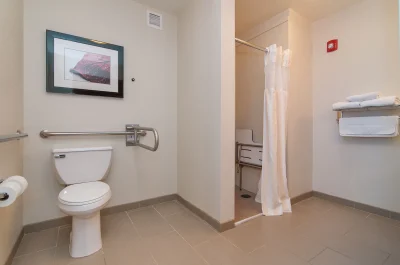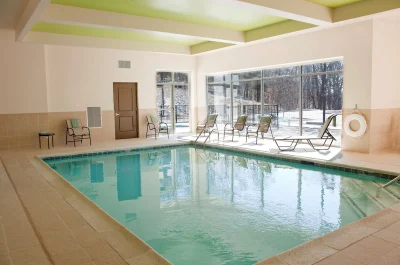 Hilton Garden Inn Preston Casino Area
This Connecticut hotel, situated 1 mile from Foxwoods Resort and Casino, features an indoor pool, restaurant, and rooms with a flat-screen TV, fridge, microwave, jetted tub, and coffee machine. Guests can access free WiFi, a fitness center, and a business center. Mohegan Sun is 9 miles away, while Mystic Aquarium is 11 miles away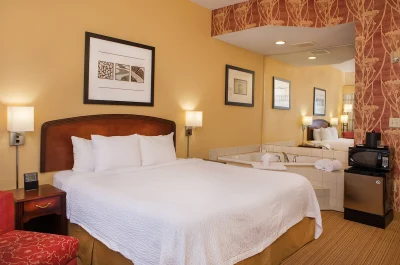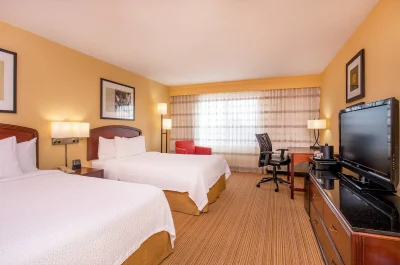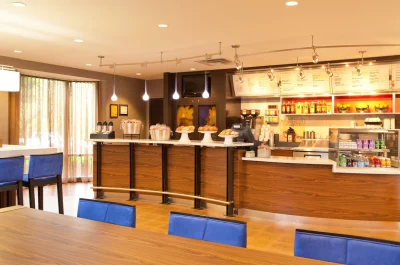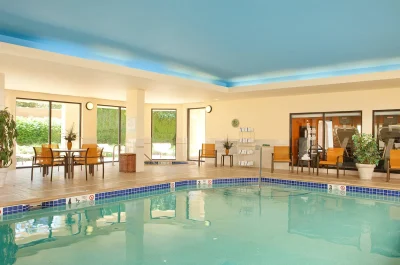 Courtyard by Marriott Hartford Manchester
225 Slater St, Manchester, CT
Courtyard Manchester, located in Hartford's metropolitan area, offers easy access from Interstate 84. The rooms are equipped with a mini-fridge, microwave, ergonomic work desk, custom bedding, and a Jacuzzi tub. Guests can enjoy breakfast, Starbucks coffee, dinner, evening appetizers, and cocktails at the Bistro. The hotel is close to shopping centers, sports stadiums, and comedy clubs, including The Shoppes at Buckland Hills and XL Centre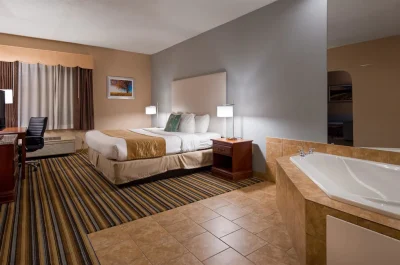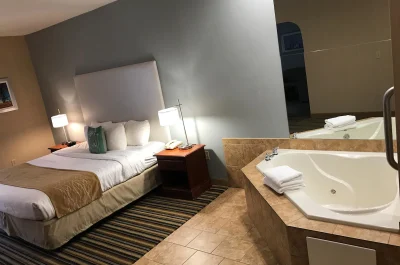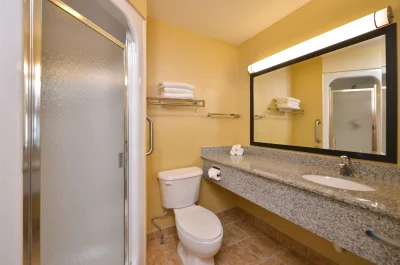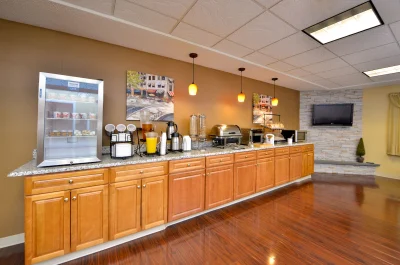 Best Western Plus New England Inn & Suites
2253 Berlin Tpke, Berlin, CT
The Best Western Plus New England Inn & Suites in Berlin, Connecticut offers free WiFi, free parking, and a full breakfast. It is located 8 miles from Dinosaur State Park, and features an indoor pool, fitness center, and business center. Certain rooms have whirlpool tubs and fireplaces. Hartford city center is 15 miles away, and Lake Compounce is 16.5 miles away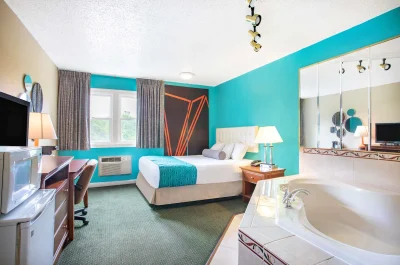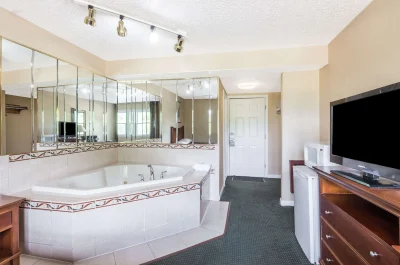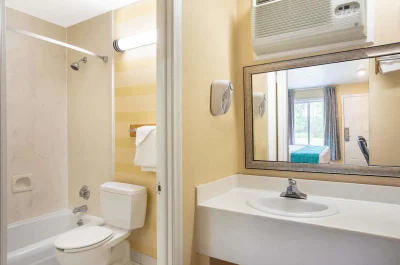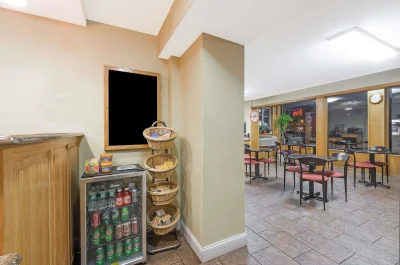 Howard Johnson by Wyndham, Rocky Hill
1760 Silas Deane Highway, Rocky Hill, CT
The hotel is located in Rocky Hill, providing guests with a peaceful stay and easy access to Hartford's attractions. Free on-site parking and internet are available, and rooms feature amenities like coffee makers, cable TV, and Jacuzzi tubs. The hotel is near several universities and parks, and there are 20 restaurants within an 8-mile radius. Some restaurants are within walking distance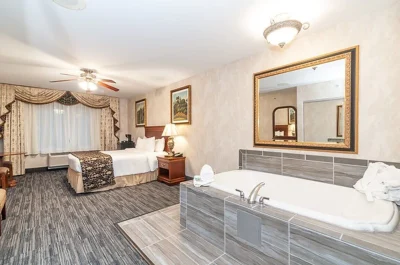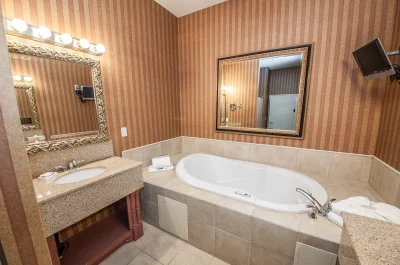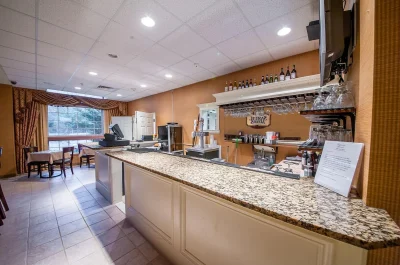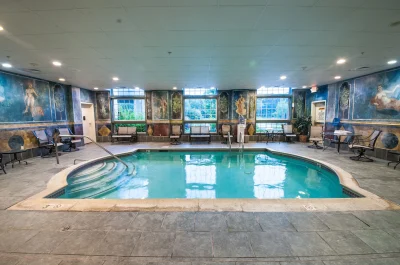 411A & 411B Norwich Westerly Road, North Stonington, CT
The Bellissimo Grande Hotel in North Stonington, Connecticut is a short 4-minute drive from Foxwoods Casino. Rooms come with a hot tub, flat-screen TV, and private bathroom. The hotel also offers free parking and is located near Mystic Aquarium (7.5 miles) and Misquamicut State Beach (12 miles)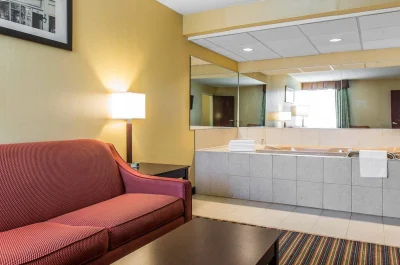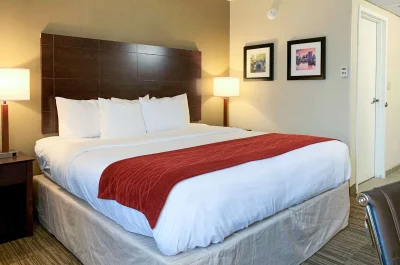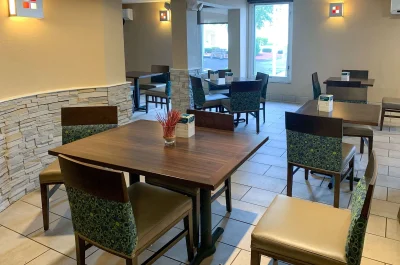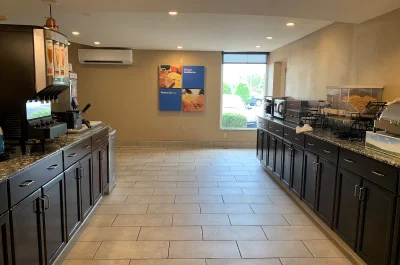 Comfort Inn & Suites East Hartford
333 Roberts Street, East Hartford, CT
The Comfort Inn and Suites East Hartford hotel is located within a short drive of Funny Bone Comedy Club and Buckland Hills Mall. Rooms are equipped with a flat-screen TV and en suite bathroom with a jetted tub. Guests can enjoy a complimentary hot continental breakfast and relax in the lounge. The hotel is located less than 20 miles from Bradley International Airport and offers free on-site parking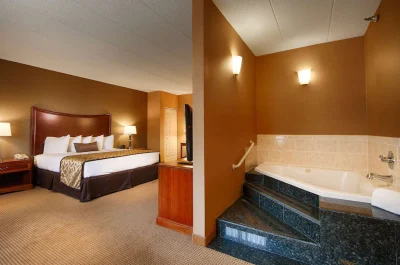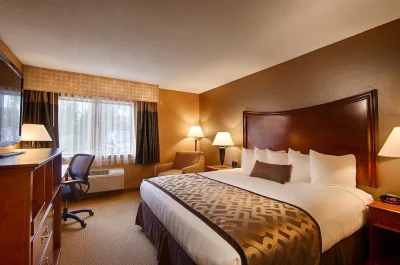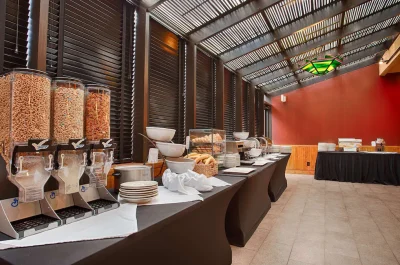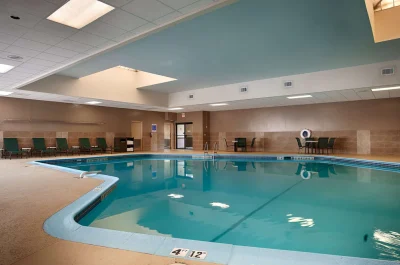 Best Western Plus North Haven Hotel
201 Washington Avenue, North Haven, CT
If you're planning a trip to New Haven this hotel is definitely worth considering! Rooms are fully equipped with all the amenities including a luxurious Jacuzzi tub for ultimate relaxation. Plus, with Sleeping Giant State Park only 6.2 miles away, nature lovers will have a blast exploring the great outdoors. Book now and get ready for a great trip!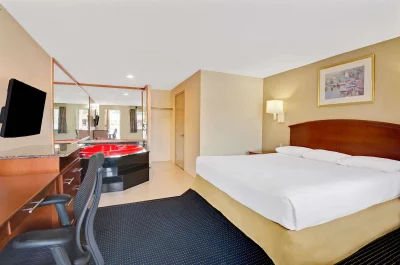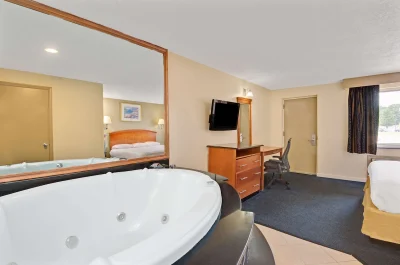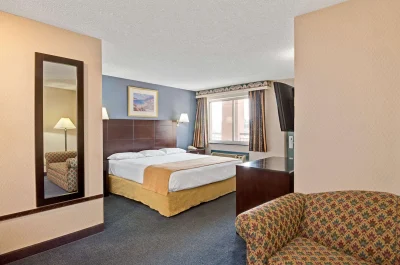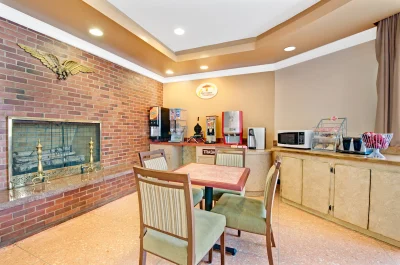 Super 8 by Wyndham Milford New Haven
1015 Boston Post Rd, Milford, CT
This Milford motel is located near Interstate 95, 16.1 km away from Yale University and 5 miles from Silver Sands State Park. The rooms offer cable TV with HBO, Jacuzzi tub, microwave, and fridge. A continental breakfast is served daily, and free Wi-Fi is available throughout the property
Map with hotels with hot tub in Connecticut
More hotels with jacuzzi in room near Connecticut
FAQs about jacuzzi hotels in Connecticut
What is the price of a hotel with jacuzzi in Connecticut?
Hotels in Connecticut typically charge anywhere from $80 to $200 per night for a room with a jacuzzi. Jacuzzis can be found in some lower-priced hotels, but they're generally more expensive in higher-end hotels.
How to book hotel with jacuzzi in room in Connecticut?
We made a selection of the best rated hotels with jacuzzi and hot tub in room in Connecticut. You can see information about rooms with hot tub, hotel ratings, location and brief description. After you choose the hotel that you like, click the button 'See available rooms' and it will take you to our partners site where you should select your desired date so it can show availability of that hotel and its rooms.
After choosing date and room, you will proceed with filling up other necessary information about your stay.
Some hotels have option to pay when you arrive to hotel, while others require from you to pay upfront with possibility of free cancelation.
How to use hot tub?
If you're lucky enough to have a hot tub or book hotel room with hot tub, you probably want to use it as much as possible. Here are a few tips on how to get the most out of your hot tub:
Don't overdo it. It's easy to get carried away when you're relaxing in a hot tub, but it's important to remember that too much heat can be dangerous. Don't stay in for more than 20 minutes at a time, and make sure to drink plenty of water to stay hydrated.
Keep it clean. A hot tub is the perfect place for bacteria to thrive, so it's important to keep it clean. Don't forget to empty and refill the tub regularly, and clean the filters regularly.
Use the right chemicals. Hot tubs require special chemicals to keep the water clean and safe to use. Be sure to use the right chemicals, and follow the instructions carefully.
We provided a list of Connecticut hotels with jacuzzi in room.
But, not all rooms in these hotels are equipped with jacuzzi. Before you make a reservation, make sure you chose the right room that you wanted!
For example, if you want room with jacuzzi, you need to select room with jetted tub, hot tub, jacuzzi or whirlpool. Also, you can visually check in gallery if the room has jacuzzi inside.
* We recommend contacting hotel or travel agency directly and confirming that you are interested in room or suite with jacuzzi.